Basketball didn't originate in New York, but the game definitely received its style from it. The things we've seen New York born players do over the years has permeated the hoops culture for years. NBA legends like Tiny Archibald, Bob Cousy, and Julius Erving carved out a niche in the game that started the transformation into the game that we see today. Archibald and Cousy were the first wave of ball handlers with style that blew the minds of then basketball fans. That revolution expanded through the decades giving us legendary ball handlers like Kenny Anderson and God Shammgod. Both hoopers not only dazzled with their ballhandling during their college and professional careers. They both created moves that run so deep in basketball culture that documentaries and training programs are based form their stories.
New York hoops doesn't stop at incredibly skilled and creative guards. Their forwards from this state come in three archetypes shooter-scorers, athletic finesse finishers, and bruisers. In the shooter-scorer category we have some of the NBA's most elite scorers like Bernard King and Carmelo Anthony. While both Hoopers were fiercely athletic in their primes what really scared you is their ability to create their own shot at any time. Whether you put them on the post, wing, or open court it's almost an automatic bucket.
Leading the athletic finesse category, you have Julius Erving and a sneaky New York inclusion Micheal Jordan. These players have the ability to posterize rim protectors or finish with a double clutch, wrap around the backboard layup that will leave lesser athletes envious. When you visit their highlights it's not all about jumpers and that's for obvious reasons. Now we get to bruisers. These enforcers embody the toughness New York is known for. This group of guys include Kyle O'Quinn, Joakim Noah, and Ron Artest (recent change). While these players are skilled there's something about these players who make you think twice about driving to the lane or talking trash in the stance.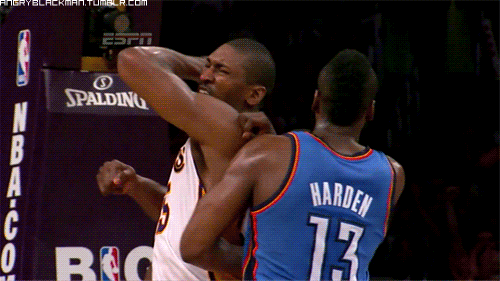 The most important influence from New York basketball maybe Streetball. With legendary parks like Dyckman and Ruckers their names have become a staple for any hooper. Games at these parks become events, bringing the game's greatest players to the courts. These legendary courts aren't just made for professionals, but it can make careers. During the And1 circuit streetball players became legends. Names like Ali Moe, Skip to My Lou (Rafer Alston), and The Professor are timeless for anyone who grew up in that era. The early 2000's weren't the beginning of these trends either, stories of feats accomplished by Wilt Chamberlain, Connie Hawkins, and Earl Manigault are still impressive.
Player profile
Cole Anthony
Anthony Cole is no doubt is the best point guard in his class. At 6'3, 185 pounds with a 6'3 wingspan Anthony has a super smooth game; Whether it's creating space for his shot or creating for teammates. He scores like he's one step ahead of everyone else on the court. Anthony has all of the intangibles you want in a point guard including an elite basketball IQ, leadership qualities, play-making ability and toughness.
Anthony has sneaky bounce and is not afraid to put defenders on a highlight reel. He's a great ball handler who can drive and finish with either hand. His quickness with the ball allows him to get into the lane and draw a second defender. Cole's a smooth passer who knows when to deliver the ball at the right moment. He excels at operating in half court sets and he's also a threat in transition, showing great vision and pass-ahead ability.
Anthony has shown he can be a tough defender who gets into his defensive stance and gets after the ball handler. He has extremely quick feet and great overall quickness to stay in front of man. He's a solid rebounder for a guard thanks to his leaping ability, good strength, balance and great feel for the game.
Weaknesses
Anthony lacks elite size that won't be truly noticeable until he gets to college. His three-point shooting needs a bit more work. His shot lacks consistency and has a low arch with a slow release. He has great form and has the natural ability to be a good shooter in time but at this point in his young career he's not a consistent threat from outside.
Comparison: young Deron Williams/Mike Conley