Allen Pettigrew Jr. | September 5, 2018 | @travelinghoopers
---
Louisiana breeds tenacious, athletic hoopers with insane human dimensions. An all-time team would look like a misplaced group of long arms and legs attached to a countless number of body styles. This state has produced professional players at every level since the inception of the NBA. Not only is Louisiana just one of 14 states to be the home of at least 100 NBA players at 114 current and former hoopers, but they by far have the most championships thanks to Bill Russell.
Hoopers from this state are dominated by defensive minded guards and dominant big men. The bigs have produced an incredible talent in every decade since the 50's starting with Bill Russell and Bob Pettit, Willis Reed in the 60's, Elvin Hayes in the 70's, Robert Parish in the 80's, Karl Malone in the 90's and on a lesser note Rashard Lewis and Antawn Jamison in the 2000's. That list is riddled with hall of famers, champions, and MVPs but most importantly they were forces on the court. Their skill or athleticism carried their game and owned their respective decades.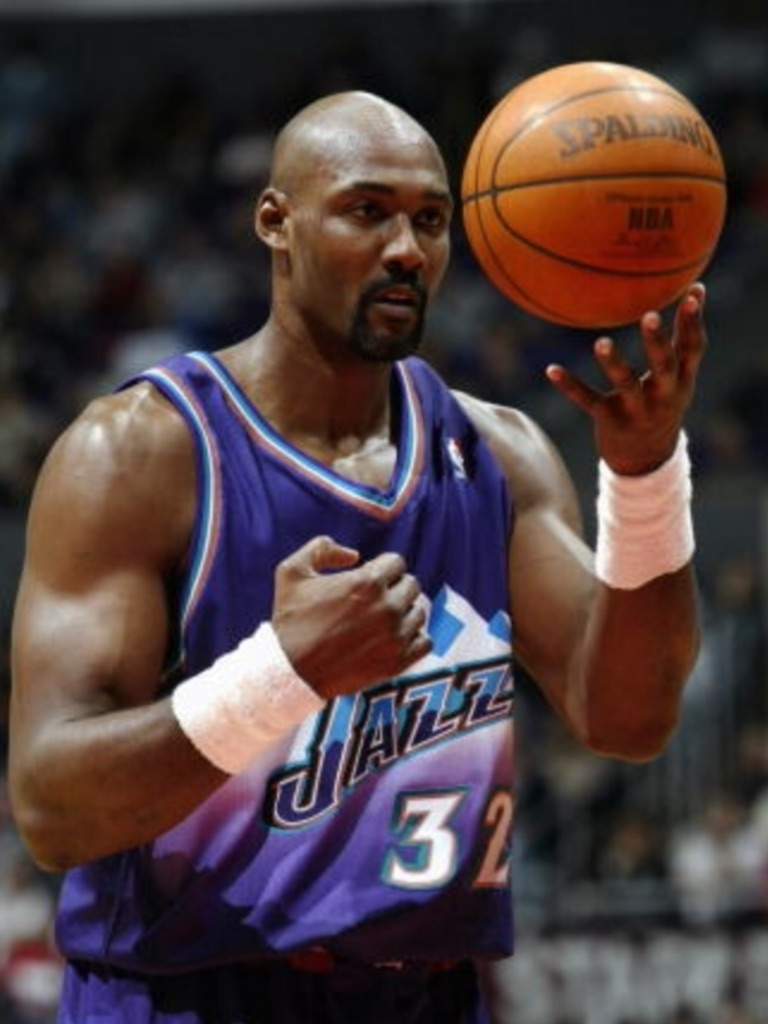 The 50's were controlled by the elite fundamentals and athleticism that Pettit and Russell displayed. The 60's were more of the same with Willis Reed willing his Knicks to two NBA championships. Elvin Hayes kept the trend going with his incredible rebounding and scoring ability throughout the 70's. In the 80's Robert Parrish helped change the face of the Louisiana big man by adding a jump shot to his game and being the tallest member of the group to date at 7 feet tall. Karl Malone improved on the trend and proved to be a force in the paint well in to the twilight of his career. At the turn of the millennia there was a major change from this camp complete with the amazing stretch big duo, Antawn Jamison and Rashard Lewis, whose mobility and shooting stroke, especially from three make them stick out from their cluster in spectacular fashion.
However, the guards are a much different story. They may lack the luster and number of accolades that they're much taller counterparts have but they bring defense and a jack of all trades approach to the game. Only two of these guards have been inducted to the Hall of Fame, the high-flying Clyde Drexler and the defensive force Joe Dumars. They were at the top of their game in the 90's becoming 20+ points a game scorer and collecting a combined 3 championships. These hoopers epitomize the two most popular molds that Louisiana guards have set for themselves, stout point/wing defenders and an athletic scoring options.
The defense first guards are led by the likes of Avery Johnson, Chris Duhon, and current Sacramento Kings guard De'Aaron Fox. Their calling is on the defensive end accompanied with one other skill that makes them a threat while on the court. For instance, Duhon had his shooting, Johnson had his playmaking and leadership, and Fox has his blinding speed. At their prime they've been touted as starting championship point guards with as much tenacity as any player on the court.
The more heralded mold are the off guards and small forwards known for their flash and highlight filled play. This is where you'll find your Hall of Fame caliber players and franchise players like the before mentioned Drexler and Dumars. The other hoopers in this category aren't as talented but show their flash in bursts or fashion like the Washington Wizards Kelly Ourbre who was asked take of his SUPREME shooting season in a game last season. Then there are the players in between like Danny Granger whose athleticism and scoring pop brought the Indiana Pacers four seasons of competitive play in the East.
In all, Louisiana may have championship aspirations in the air. This state has produced an NBA champion every decade since 1950 totaling well over 30 championships in that time, 11 coming from Russell. With a ridiculous average of 6 championships per decade this state by far leads the country in chips. Being a born and bred Louisianan may just predispose you to be a championship which may sound amazing if you're a Sacramento Kings fan.
---
Phillip Dixon| September 5, 2018 | @PG_Anecdotes
Louisiana might not have the reputation of being one of the toughest basketball states in the country but it most definitely is. The people of Louisiana take pride in being, as one individual told me' "the toughest of the south". Players from Willis Reed to Karl Malone were known for their toughness on the court and it's no coincidence that one common factor between those two before they were in the NBA is that they went to school in Louisiana. Physicality is something that comes from Louisiana so whenever you encounter someone from Louisiana on the court, get ready for a fight.